Good morning crafty peeps! We hope everyone is having a wonderful Labor Day weekend. It's ALWAYS a special treat to get a long weekend, and I'm sure some of you need it already, as many of the kids headed back to school already or are going to this week. Hopefully you can sneak in some extra crafting in between shopping trips and get togethers!
We have a fun new challenge for you all, "Let's Hear It For The Boys" - create a masculine project, something for a guy of any age. Sometimes the men and boys don't get enough attention around here, so this one's for the fellas!
A new challenge means a new sponsor, and we have a wonderful company lined up! Please welcome back Meljen's Designs!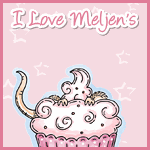 Here is a little about them in their own words:
Meljen's Designs is a lovely stamp company owned and illustrated by
Melissa Jenkins. She illustrates whimsical rubber and digital images inspired by her kids and family. Meljen's Designs has a new challenge every Thursday, and a Guest Designer each month at the Meljen's Designs
Blog
. Please visit the adorable line of Meljen's Designs stamps at our store
HERE
to browse all of Melissa's lovely designs! You can also see Melissa's exclusive rubber stamps at her corner of
Whimsy Stamps
, too! Don't forget to join Meljen's Designs on Facebook
HERE
to take advantage of special sales and promotions that are just for her facebook fans!
They have generously offered a prize of 4 (non colored) images for our winner!
Let's see what the team whipped up for the special men and boys in their lives, using images provided by our sponsor...
MICHELLE
Rockin' Guitar
REGAN
Little Chalk Board
Sports Fan Teddy
Awesome job, with some seriously Rockin', Robotic, Sporty and Bad to the Bone masculine cards!
Now it's your turn, show some love for your boys, and enter to win some of these awesome digis for yourself.
Please use keyword Corrosive207 when uploading to online galleries.